← 101 Things Check In for September 2011
Wordless Wednesday: 39 Weeks Pregnant →
Natural Network Blog Hop: Slow Food Challenge
Today, Saturday September 17th, Slow Food USA is is inviting you to be a part of their $5 challenge, and the Natural Network Blog Hop is participating! We are hoping you'll join us!
The challenge is to take back the 'value meal' by getting together with family, friends or neighbors to enjoy a meal that costs no more than $5 per person (the cost of the average fast food meal). Slow Food USA says that slow food shouldn't have to cost more than fast food, and they're right!
If you want to join in, you can sign up for the challenge over at Slow Food USA. If you're a blogger, join us by sharing your favorite slow food meal ideas and linking up with to our Natural Network Blog Hop at the bottom of this post!
Before I get into my recipe, I wanted to take a few minutes to talk about the concept of "Slow Food". The organization, Slow Food USA, strives to promote healthy eating through whole foods in an effort to get away from all of the fast food that our society currently consumes. They strive to show the world that it's not hard to eat healthy…and that sometimes when you think all you have time for is "fast food" – that's not necessarily true. This is how Slow Food USA describes their mission:
Slow Food is an idea, a way of living and a way of eating. It is a global, grassroots movement with thousands of members around the world that links the pleasure of food with a commitment to community and the environment.
They envision a world in which all people can eat food that is good for them, good for the people who grow it, and good for the planet. When I first read that, I knew that their mission fit right in with my blog and passion for sustainable living. While TCH and I usually buy local food from a locally owned and operated grocery store…we're not perfect. We don't always pay attention to where our food comes from. We even go to 'fast food' restaurants on occasion. Reading about Slow Food USA has really motivated me to pay even closer attention to where our food comes from and what we're eating.
Participating in this challenge actually reminded me of when I first watched the movie, Food Inc. It totally changed the way TCH and I look at food. Now that I think about it, it's been a LONG time since I watched it, I think I might have to go back and watch it again. It's one of those movies that you really do learn something new every time you see it!
Okay, enough blabbing. If you want to learn more about the Slow Food movement, visit the website for Slow Food USA.
Otherwise, let's get on with the yummy recipe TCH and I chose to make for the $5 Challenge.
TCH and I chose to make Stuffed Zucchini Boats and holy cow…these are amazing. We found the recipe here, altered it a bit to our taste and added a homemade spaghetti sauce on top. (FYI – we nixed the tomatoes in the original recipe since we were adding the spaghetti sauce)
Ingredients:
4 Zucchinis (this is for two people…two zucchini's each; however, we ended up with extra so you probably really only need 1 zucchini each.
Extra Virgin Olive Oil (EVOO) – already in pantry
1 lb ground beef
Minced Garlic
Onion Powder – already in pantry
Salt – already in pantry
Pepper – already in pantry
Feta Cheese
2 Eggs
Parmesan or Mozzarella cheese (optional)
Fresh Basil (came from our garden)
Total Cost Spent: $4.25 per person = $8.50 total. This is adding up only the items that we didn't already have in our pantry. Also, we shop at a locally owned grocery store that sells mostly local and organic groceries – this ups the cost a bit. Still, we came in under $5.00/person and made an amazingly yummy meal!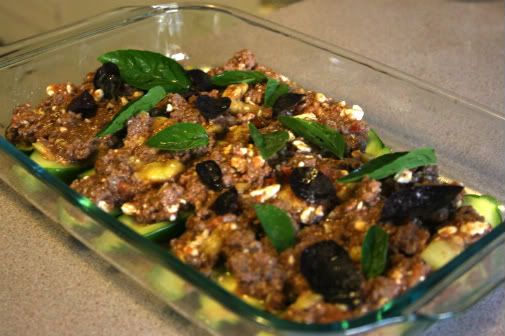 Instructions:
1. Preheat the oven to 375 degrees, and set a large pot of water to boil.
2. Gather your ingredients while you wait for the water to boil.
3. Saute some minced garlic in a bit of EVOO, then add the ground beef, and cook over medium heat to brown.
4. Whenever the water is boiling, put the zucchinis in for about 4 minutes to cook them just a bit. Then remove, rinse with cool water so you can handle them, cut in half lengthwise, and scoop out the innards.
5. Add zucchini innards (chopped) to the beef as it cooks. Also season with onion powder, salt, and pepper.
6. When the beef mixture is cooked, mix in a bowl with the feta and eggs.
7. Fill the zucchini boats with the beef mixture, patting it in so you can get as much filling as possible in there! Top with cheese (optional) and fresh basil.
8. If there is extra filling, put it in a small casserole dish or ramekins to bake separately.
9. Bake 20-30 minutes.
10. Optional: Pour fresh spaghetti sauce over boats.
11. Serve!
*I know this picture isn't the most appetizing, but I promise you it was one of the best meals we've made in a LONG time and will definitely be making again.
Optional:
Spaghetti Sauce (we thought a spaghetti sauce would be really good over these, so we made one with cherry tomatoes from our garden…which cost us no extra. To make the sauce, we stuck a bunch of cherry tomatoes into a baking dish, added about 2 tablespoons of extra virgin olive oil, chopped garlic, a few fresh basil leaves, and some salt. We then stuck it in the oven for about half an hour, pulled it out, and stuck it in my trusty
Blendtec Blender
. Looks a little funky because the variety of cherry tomatoes we have are an orange color, but it tasted amazing!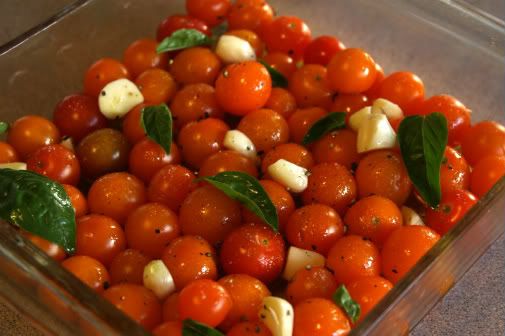 We also had some fresh cucumber on hand, so we made ourselves some cucumber water. So refreshing!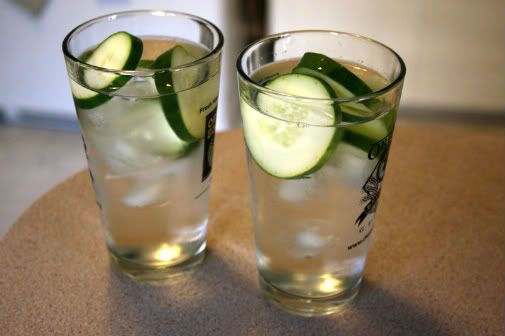 Join the Natural Network Blog Hop!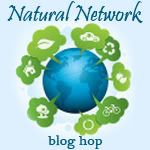 1. Follow the first five blogs in the Linky, these are your hosts. Be sure to leave us a comment so we can follow you back!
2. Leave a link to your Blog Post so we can follow you!
3. Feel free to grab the linky code and post it on your blog post!
September 17, 2011
This entry was posted in
Food
,
Natural
,
Natural Network
,
Organic
,
Recipes
,
Sustainable
. Bookmark the
permalink
.